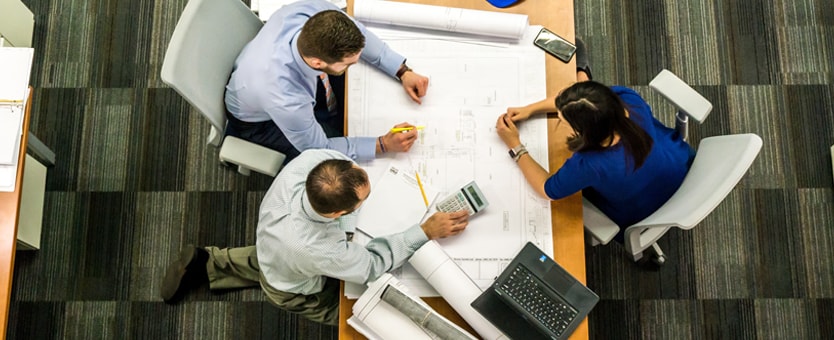 5 Tips for Writing A Cover Letter That Will Turn Heads
There is no doubt that a good resume can help you land a decent job. But, an excellent cover letter can help you make an impression even before you appear for the interview.
It's for the same reason recruiters want you to come up with unique and well crafted cover letters that can help you stand out of the crowd. Sadly, many applicants think that in the era of online applications, it is not required to write a cover letter. In reality, it has a major effect on your application.
Many companies shortlist their candidates based on the fact if they have written a cover letter along with the resume or not. Which is why, it is critical that you craft an amazing cover letter and cast a good impression on recruiters.
Why is cover letter important?
A well constructed cover letter can help you portray your accomplishments and skills in a broader way. This will allow the employer to have an in-depth knowledge of your achievement. Also, if you have any missing months in your resume, it also helps you explain it in a better way.
A brief, compact and effective letter can be the first step to get hired. Here are 5 tips that can help you write an excellent cover letter –
1. Begin on a strong note
In order to write an effective cover letter, you must start it with a strong line. Most recruiters have to go through hundreds of CV's and letters every day. So, if you want to catch their eye, make sure that the starting of your cover letter is superb. Don't beat around the bush or use jargon, cut straight to the point. This will amplify the chances of you getting hired. Keep it crisp and formal while trying to express a positive outlook towards the job and the company.
2. Keep a positive and enthusiastic tone
A cover letter needs to be formal but it needs to have positive levels of enthusiasm in its tone. Otherwise, the recruiter will get bored after a few lines. Try to show how eager and excited you are about the job. This will allow the company to consider you as a valuable candidate and they can go ahead with their hiring process. Have positive and excited tone in your letter to grasp their attention.
3. Go for the suitable keywords
An effective cover letter contains the right amount of keywords that are needed to draw attention of the organization. Don't use the clichéd words that you see in every other CV. For example, don't use 'team player'. Instead, go for a descriptive version like 'I can perform well with a team and work together with employees for a better outcome'. You can find keywords for specific job through job advertisements. Use them in your letter to make it more appealing.
4. It should be reader-friendly
Put yourself in the shoes of a recruiter. As a person who has to take several interviews, it would be nice if the cover letter has bullet points and heading that explains the crux in a short form, right? Always underline or highlight important points that can catch the eyes of the recruiter easily. Keep the font considerably big so that anyone can read it easily. You can use italics and bolds for making it look presentable.
5. Support it with facts
Always try to support the cover letter by facts and figures which explain why you are the best candidate in crisp details. Mention your achievements and accomplishments that can project you as the most suitable applicant. Include profit percentages and timelines, details of how your skills helped the previous organization. Again, use a phrase instead of a word to put more emphasis on what you achieved.