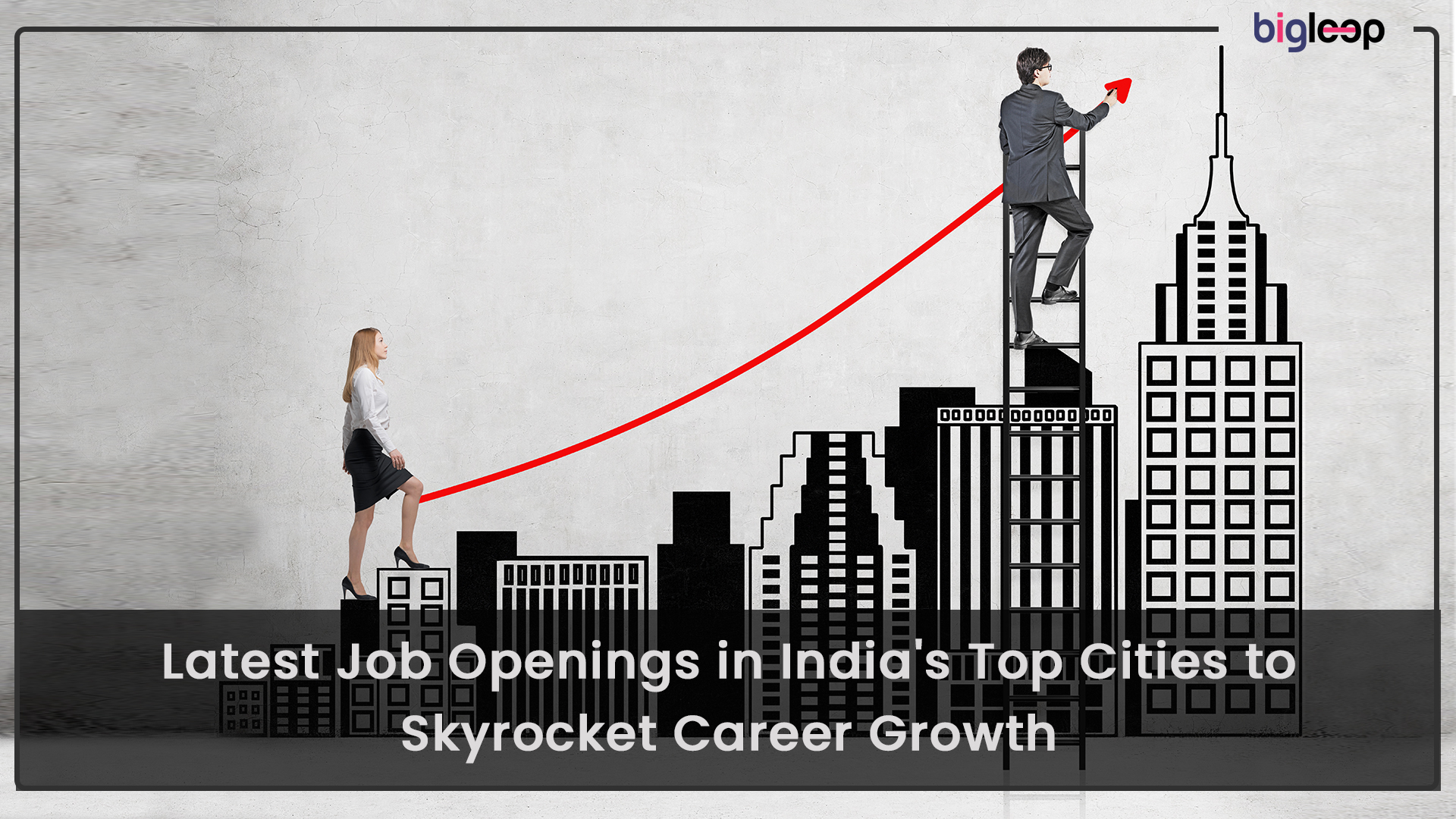 Latest Job Openings in India's Top Cities to Skyrocket Career Growth
It's true that education, knowledge, skills, and experience play a great role in landing a high paying job. But there is another important factor that plays a very deep role in your career growth. That is the City to which you have migrated, leaving your home behind, to bless your professional life.
Metro cities mean large industries, MNCs, giant corporations, and numerous small business companies to support the employment ratio. An employee can expect high career growth in large urban cities in comparison to rural areas. It's obvious that with a higher number of the latest job opportunities in India, recruitment chances automatically increase. So, let's explore some of India's best cities for a significant boost in your career.
Here are the Best Cities to Explore the Latest Job Openings in India:
1. Bangalore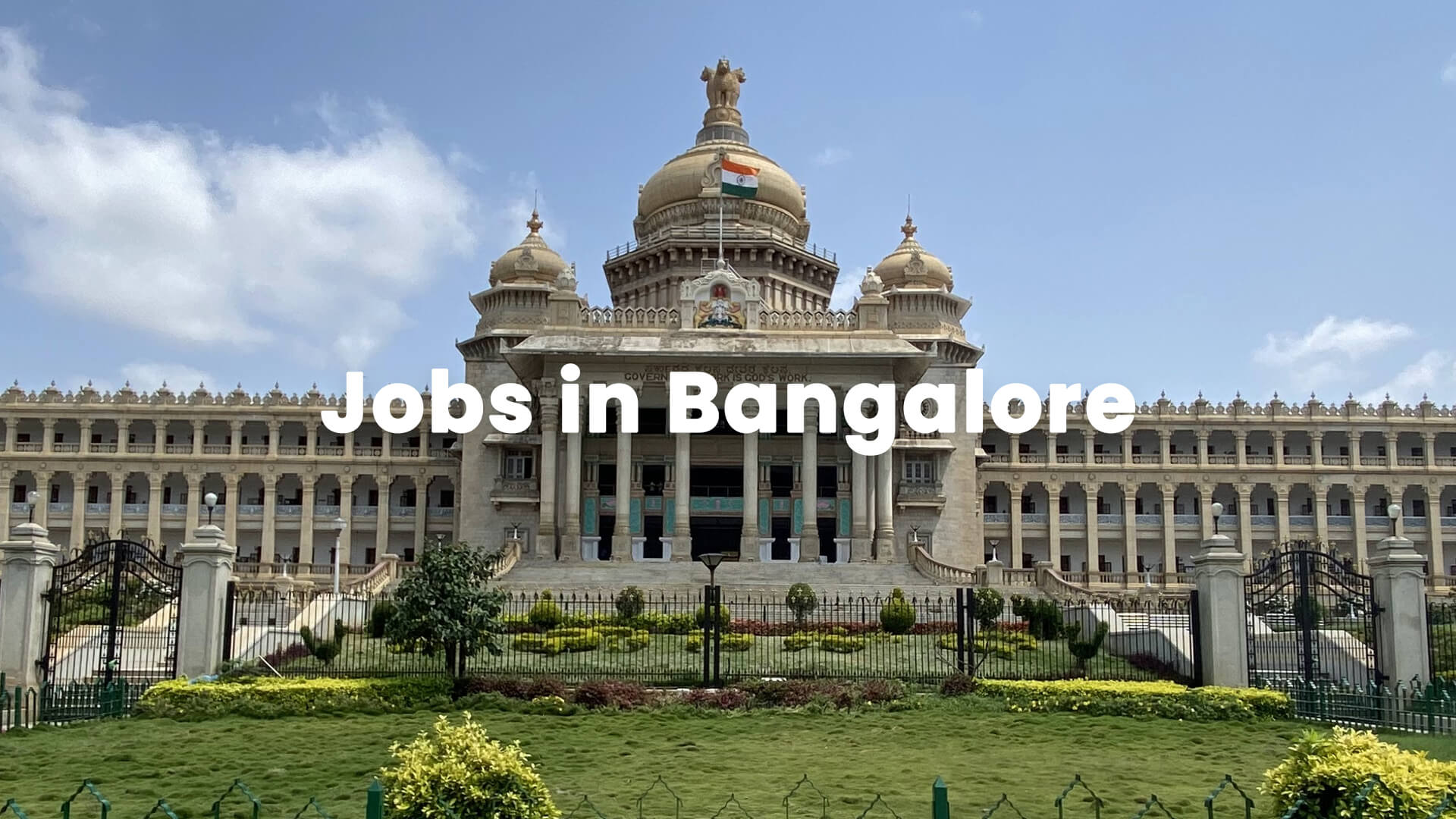 Bangalore is known as the Silicon Valley of India. The place has evolved significantly from being just a garden city to now a dream city for every Indian to work in. Bangalore has had the most number of startups in recent years and it lures every IT company towards a successful business. That's the reason why it is also called the IT hub in India. So, if you are wondering which city has more job opportunities in India, it's Bengaluru.
2. Pune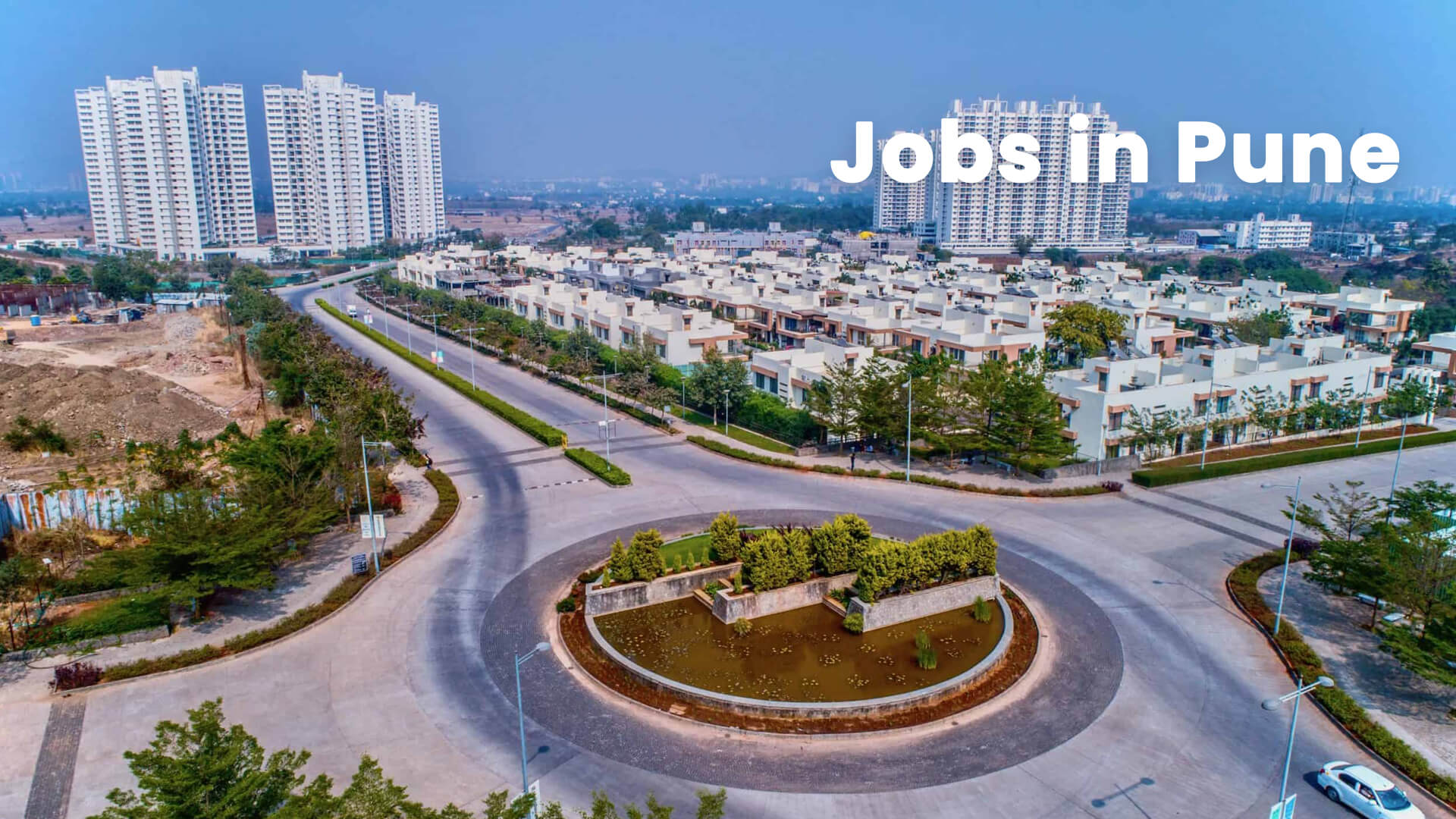 Next is Pune, also known as India's college town, with a massive student population. It's the best place for youth to explore as the city has a very young atmosphere. For professionals who work hard in the daytime and want some relaxation in the evening, Pune offers exotic nightlife. If you are someone who values living standards then it's the best place for job in world.
3. Ahmedabad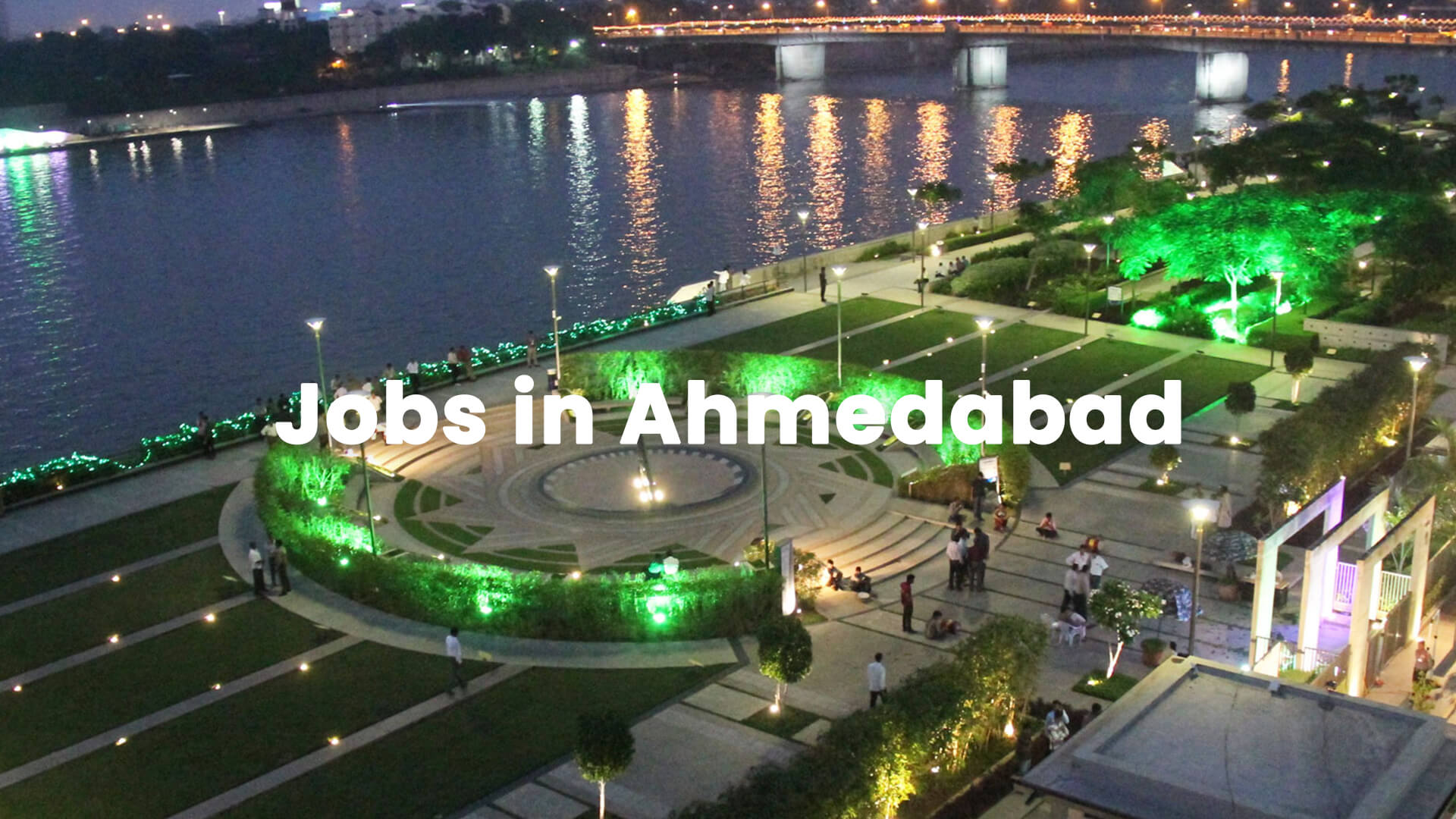 Ahmedabad is one of the metro cities in India which offers a large number of the latest job vacancies in India. The city is known to be a commercial and industrial hub for giant Corporations. Moreover, not only from a business point of view, this city also attracts thousands of tourists every year. Gujaratis are known to be clever businessmen. Every other person has the dream to have a successful business model that earns a fortune. And these businesses are always helpful in offering lots of job opportunities to people.
4. Chennai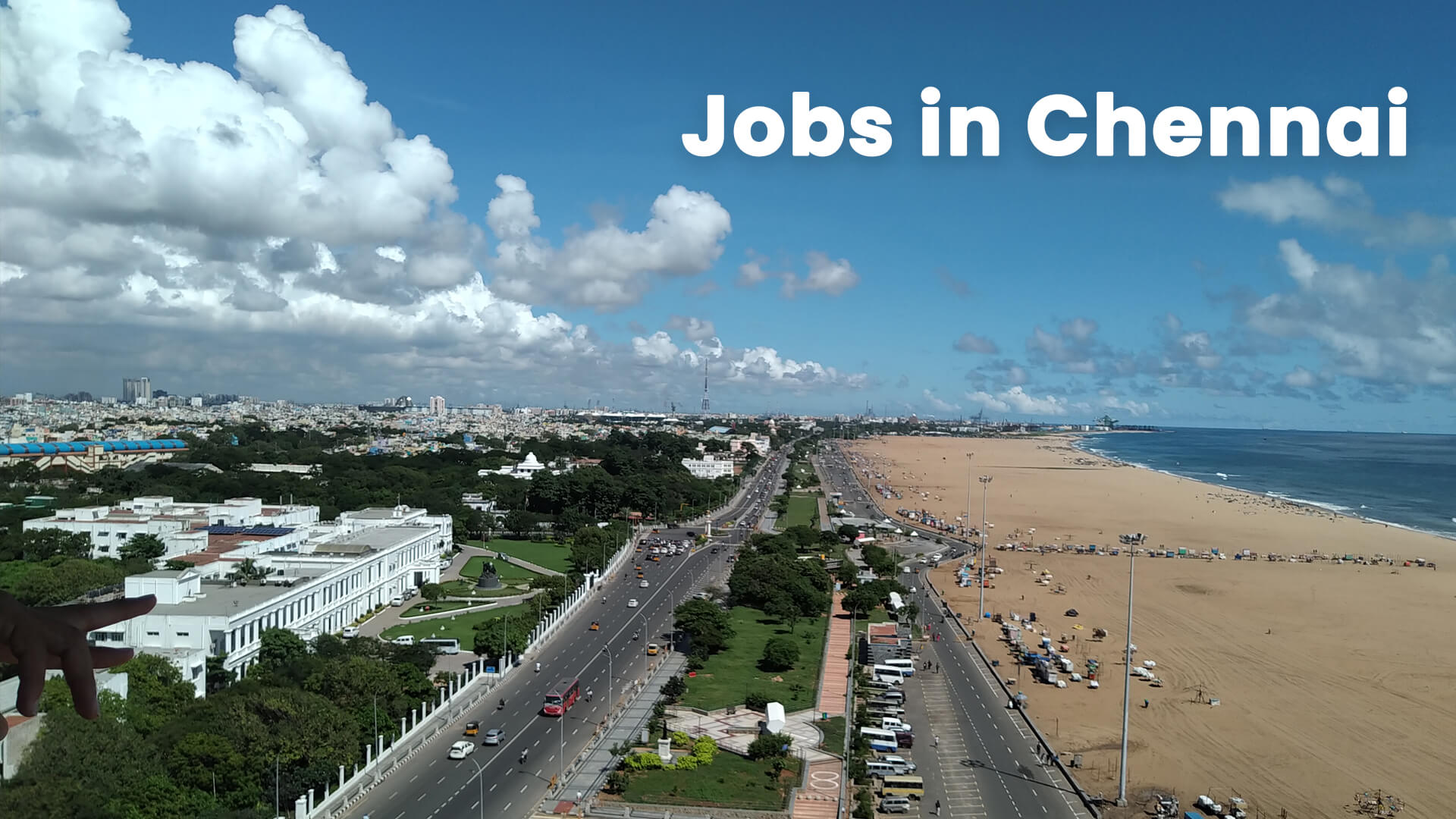 The fourth largest city in India is Chennai, with a large number of temples, churches, and beaches. It is also called Detroit of India as it hosts one-third of the automobile sector of India. This means with better quality of life you can also rely on Chennai to offer the latest job openings in India for freshers.
5. Surat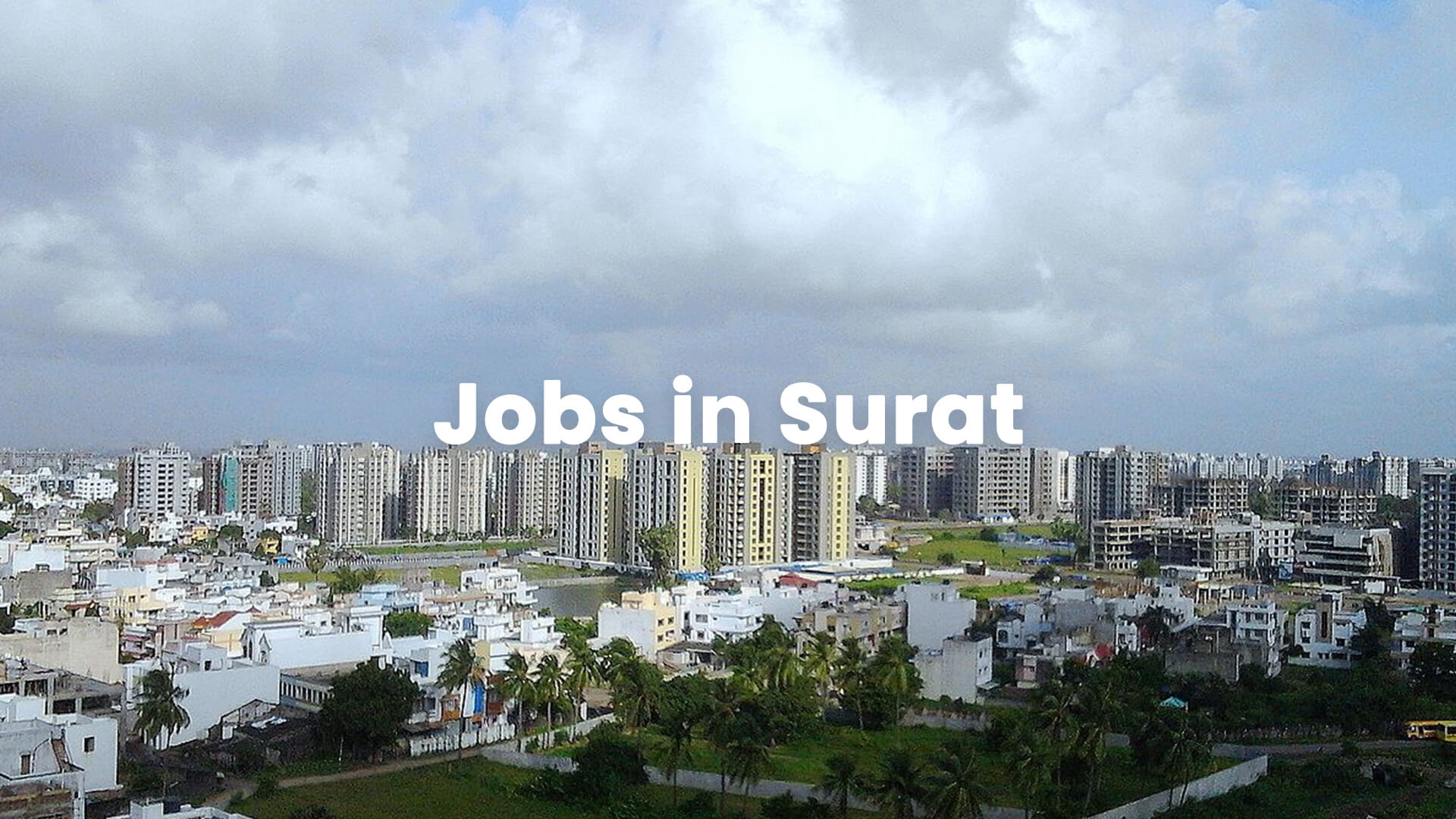 Surat is called the Diamond City of India, being the 9th largest metro city in the Nation and the second most populated in Gujarat. Surat is the center of the biggest diamond and textile industry which makes it the best city to earn money in India with lucrative job offers. The living standard in Surat is very good and the city is known to be best in terms of cleanliness and affordability.
6. Navi Mumbai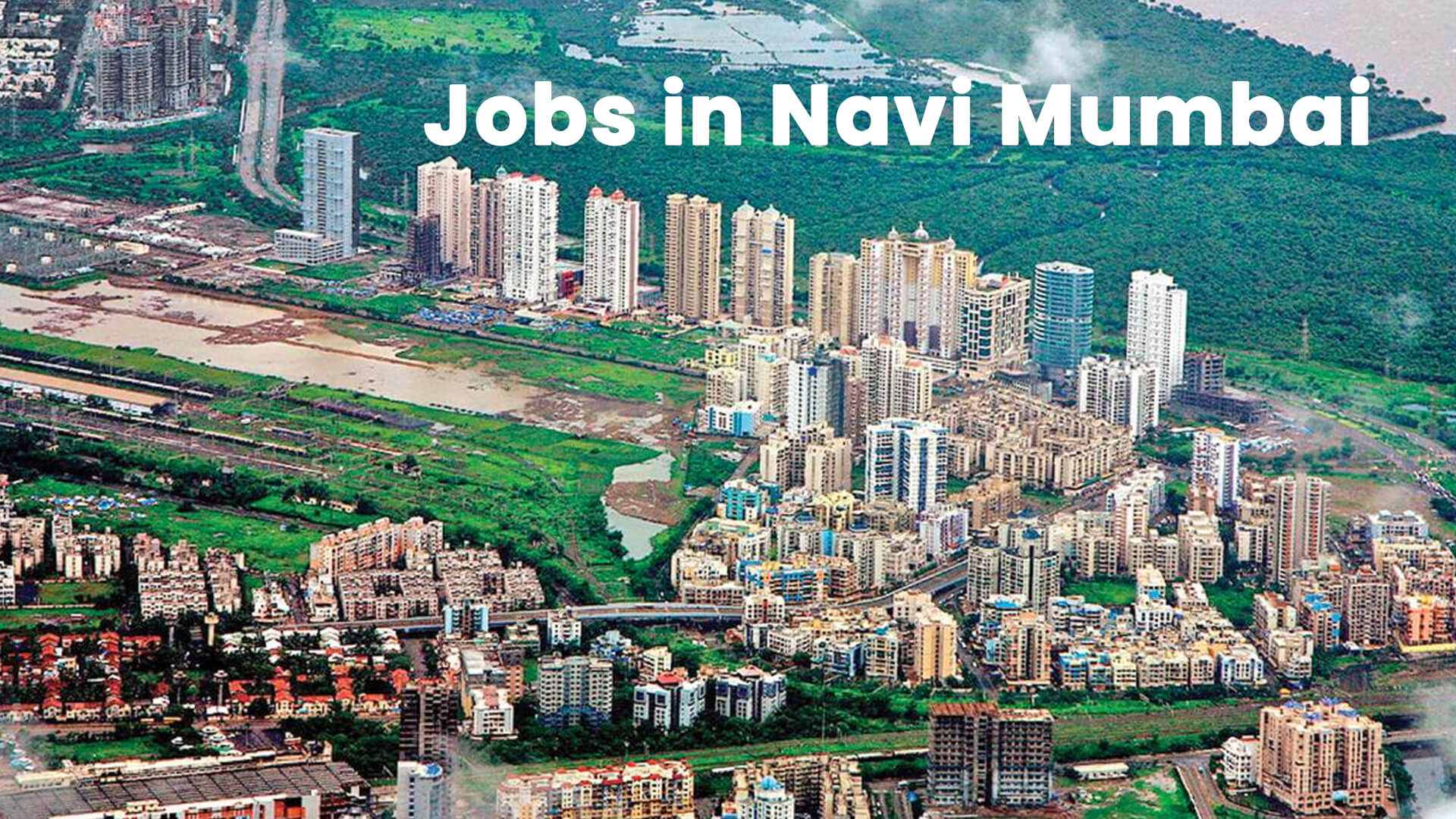 Navi Mumbai is the North-East region of Mumbai city. It is one of the most affordable regions of Mumbai to live in and explore the best job vacancy for Fresher. As the cost of living is cheaper the professionals get the chance to save more. Furthermore, you already know the perks of living in the dream city of Mumbai. Nobody knows when luck charms life here.
7. Vadodara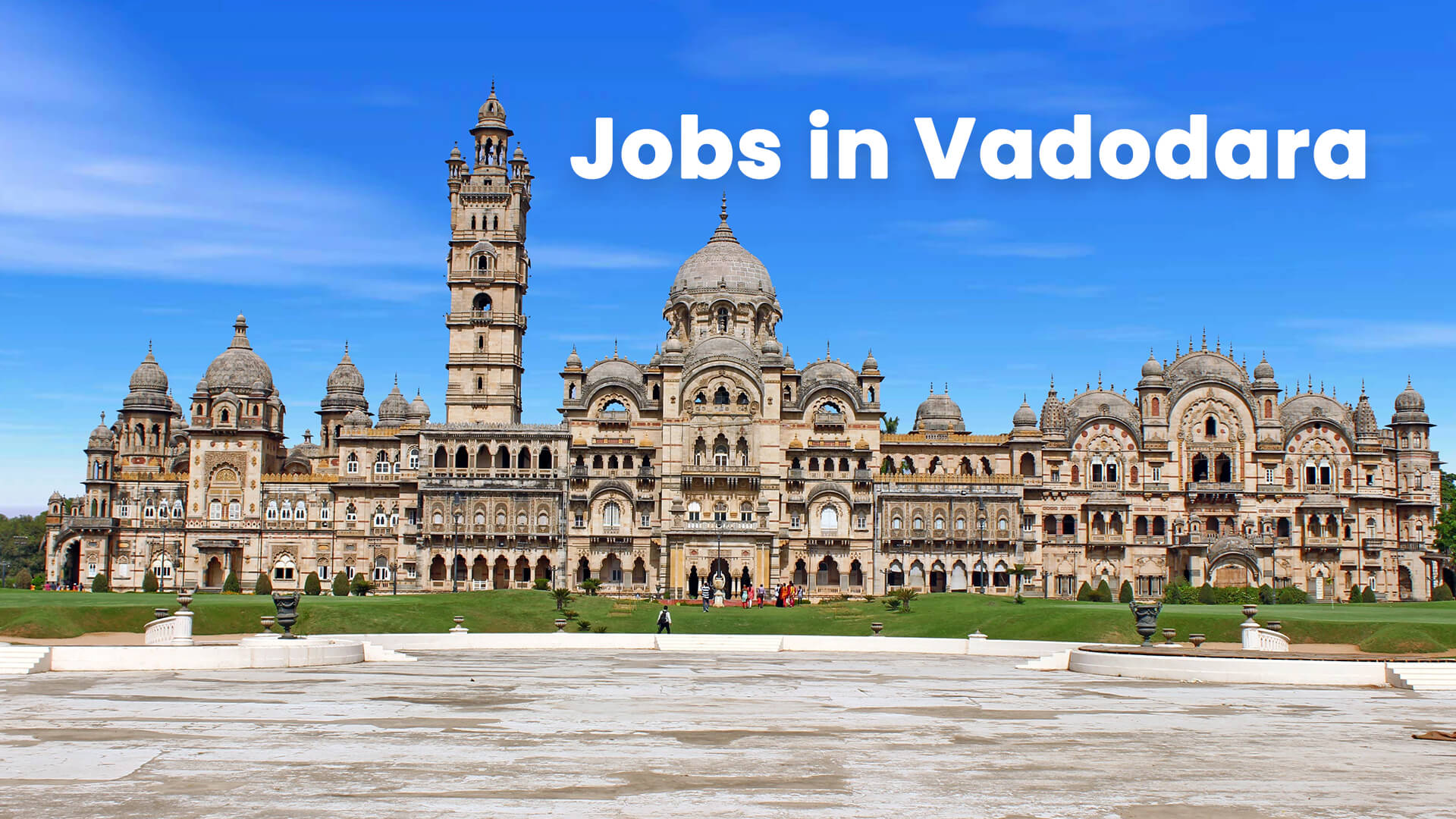 One of the best cosmopolitan cities in India, Vadodara can be said as the best city to live in India. You will witness the most diversified range of cultures, people, and strong infrastructure. For professionals to live, the city offers a highly vast interconnected transportation system. The city has affordable living standards and offers a large number of the latest job openings in India for freshers, every year.
8. Indore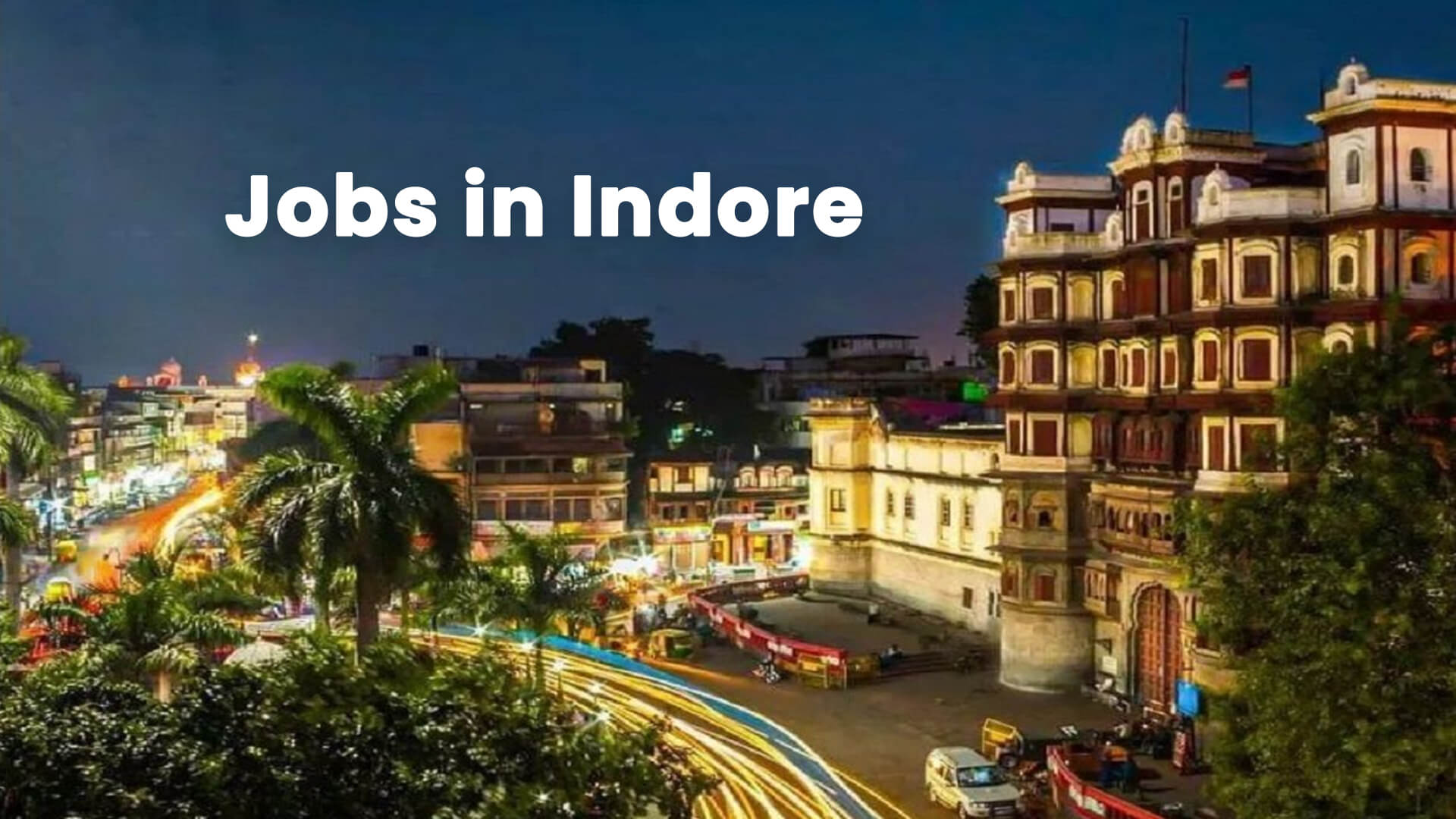 Indore has overwhelming charm, it has a rich cultural heritage shining for centuries. Being one of the busiest cities in Madhya Pradesh, Indore is one of the top cities for jobs in India. The city has an excellent development rate which attracts many industries to set up making it perfect for job seekers to explore great career opportunities.
9. Greater Mumbai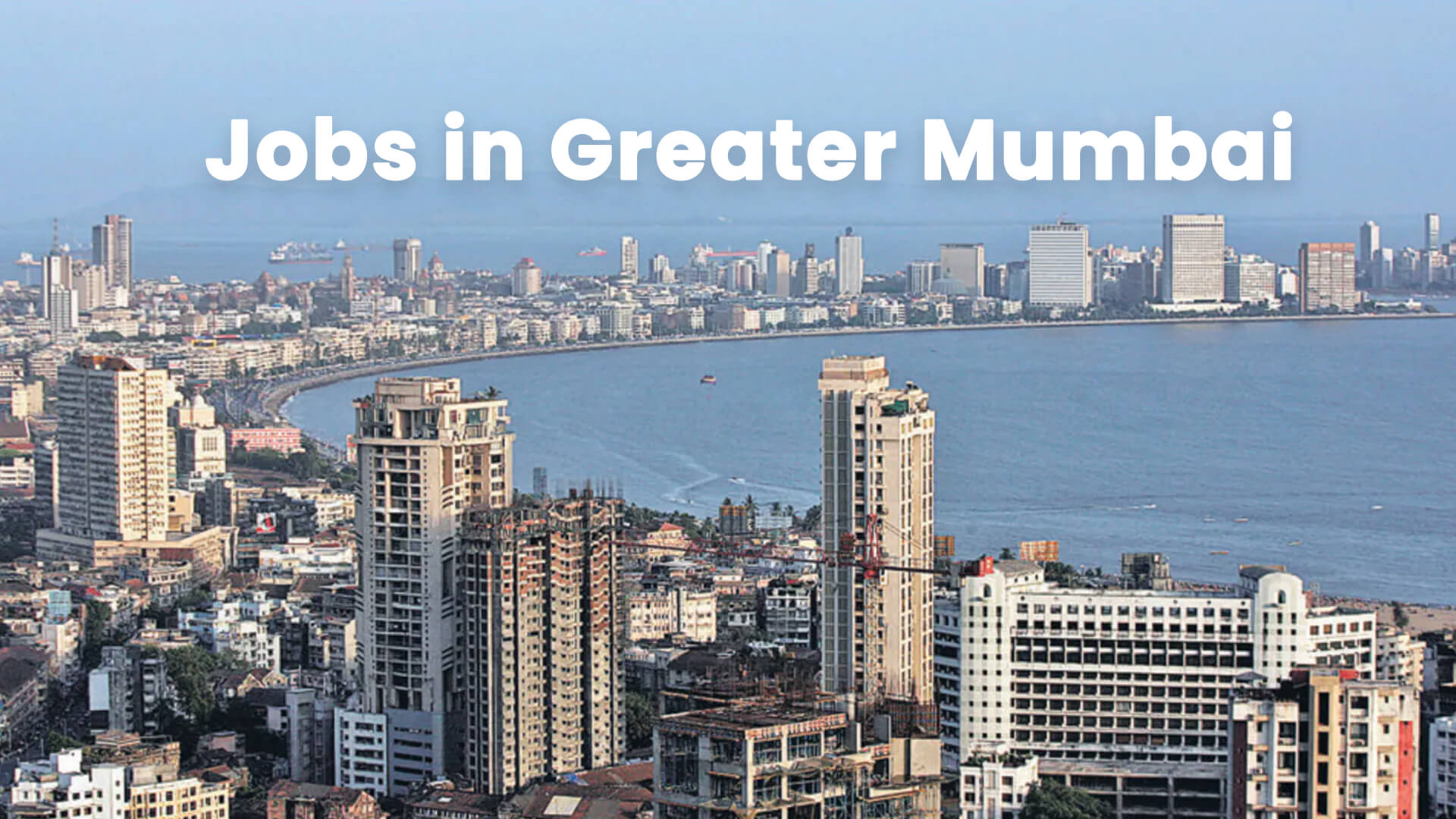 Greater Mumbai covers the largest zone in Mumbai, named the city of dreams in which people can do anything to live in. It's the greatest hotspot for the art, culture, music, dance, and theatre industry. Hence offering numerous job opportunities to all of India in the entertainment industry. Also, as per many reports, Greater Mumbai counts among the top 10 cities in India for living.
10. Bhubaneswar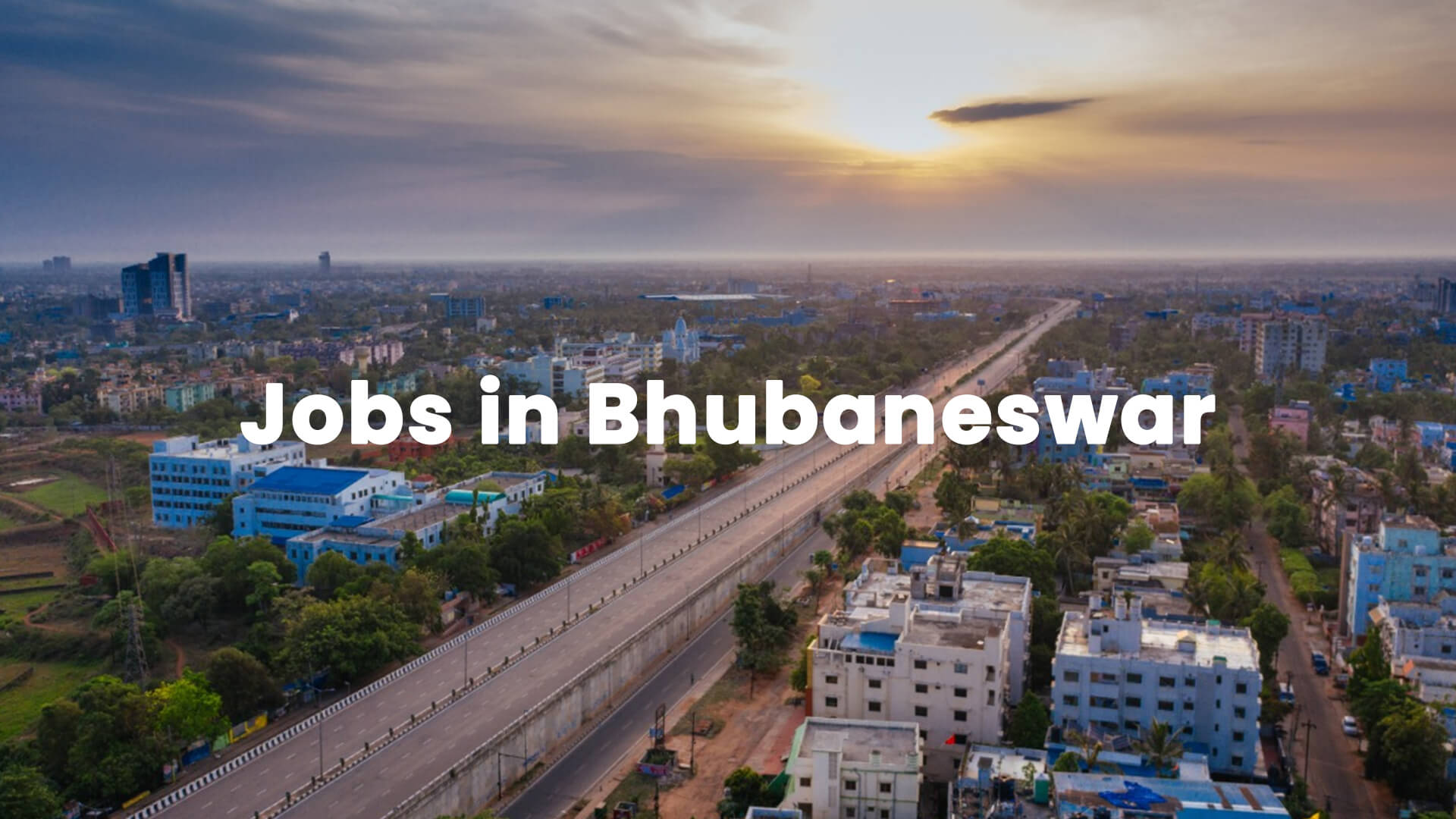 Bhubaneswar is a city which holds major influence among Hinduism with most temples in India. It is known for its rich Architectural sites, which are grand temples denoting our rich culture. Bhubaneswar is among the top 10 job-creating cities in India.
11. Hyderabad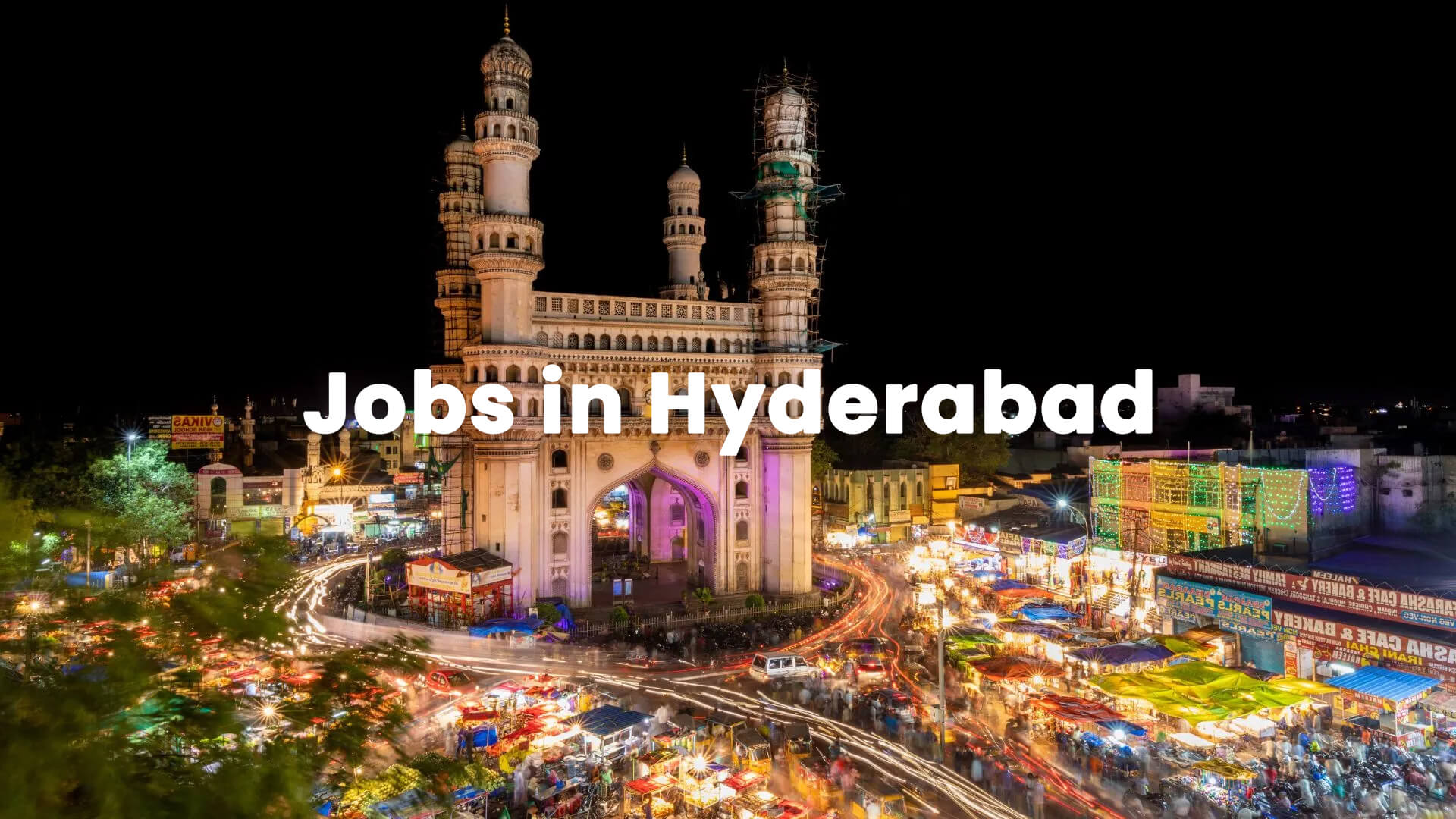 Hyderabad is the New York City of South India and the best city to live in India, as the Times of India stated in 2015. The living standards in the city are so efficient that there is an even distribution between the companies established there and the people who work.
12. Jamshedpur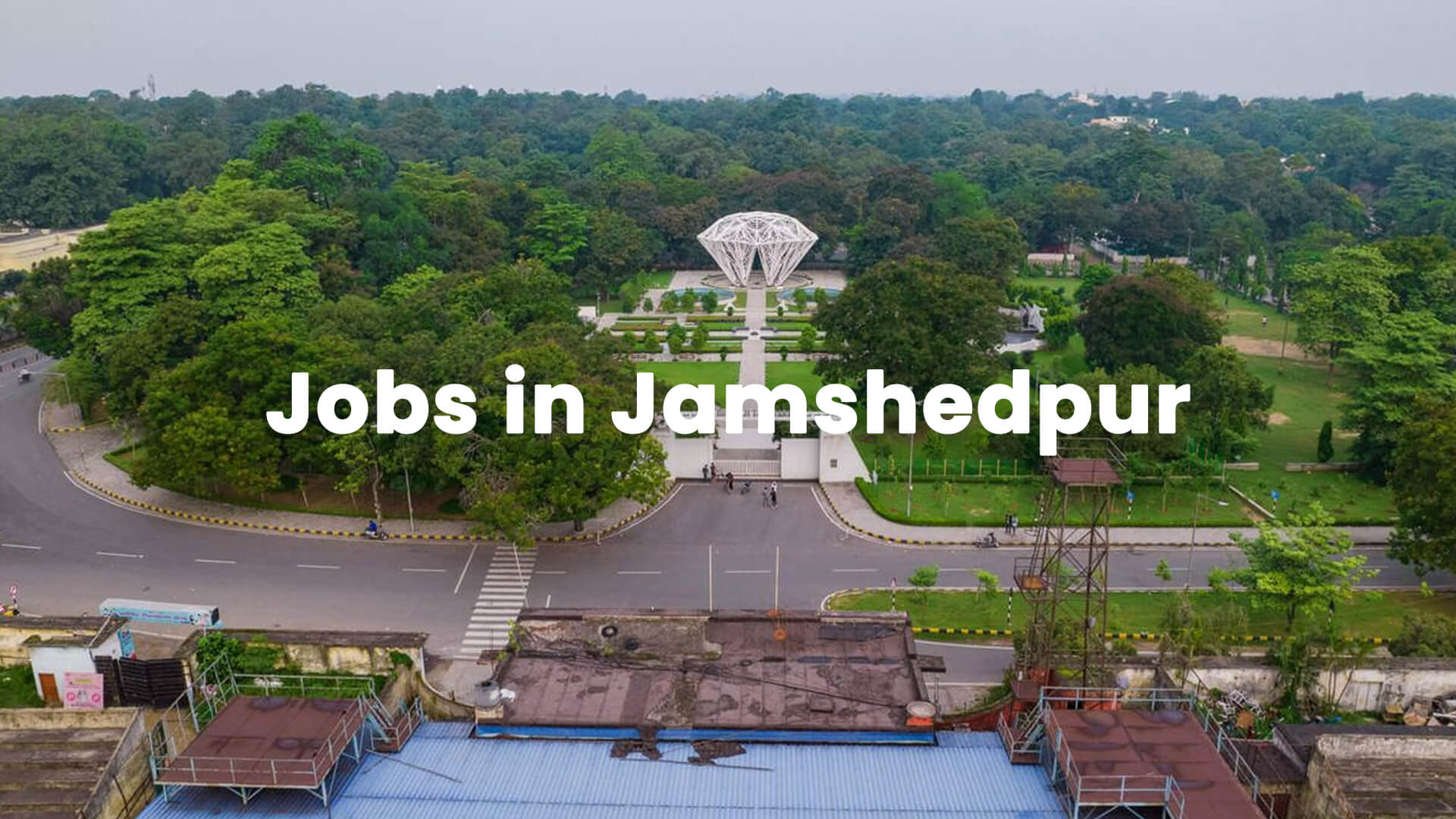 A major city of Jharkhand and one of the most significant industrial cities in India. Jamshedpur is also known as Steel City and is home to Tata Steel and Tata Motors. Thus, you can imagine how reliable the city is for exploring Job vacancy near me. Other than professionalism, the living standards of the city are very high. These industrial units, every year, offer hundreds of job opportunities to the people of the city. Thus, significantly contributing to an increase in the employment ratio in the country.
13. Kolkata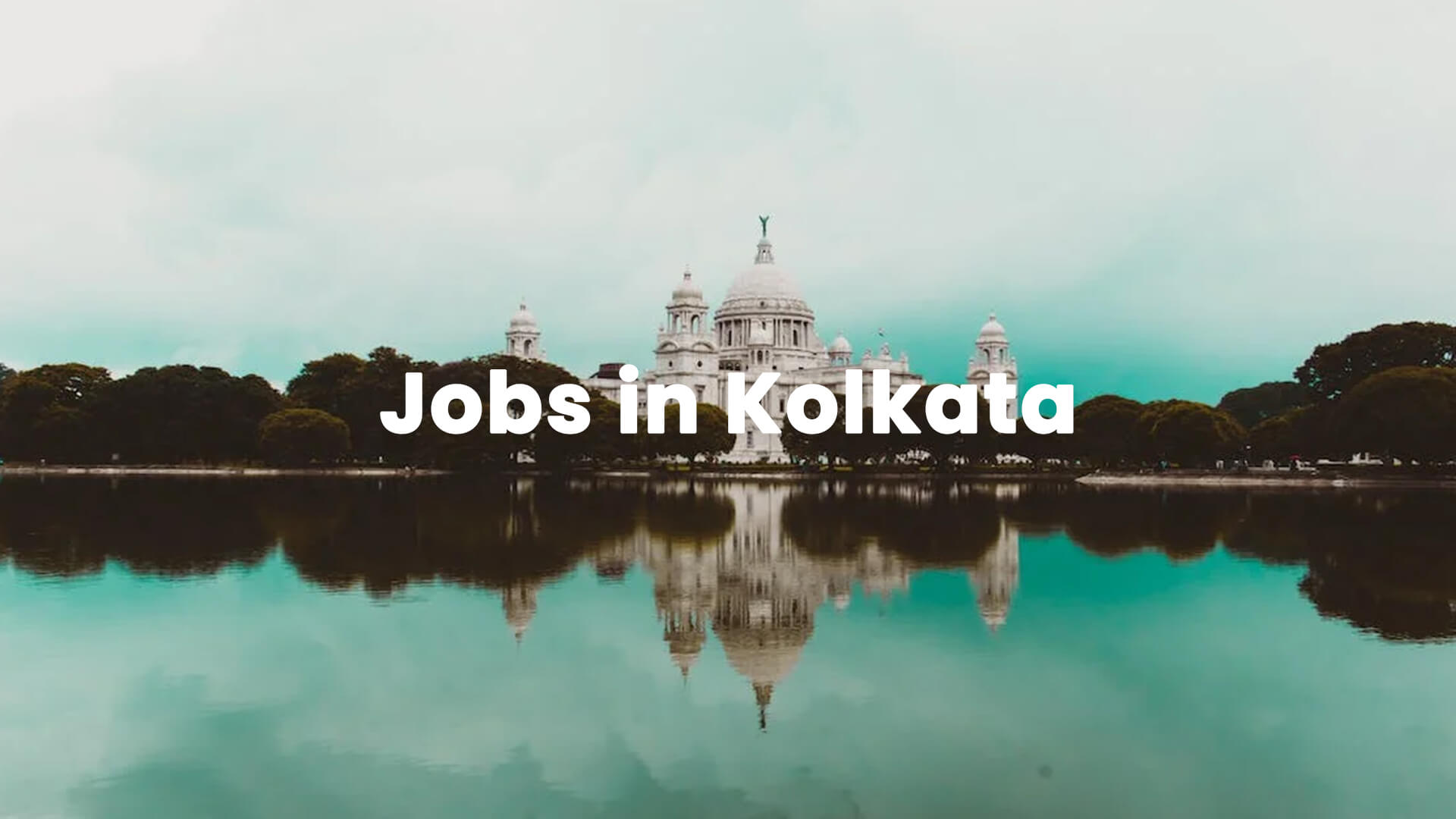 Kolkata is referred to as the City of Joy, formerly called Calcutta, and presently famous as the Cultural Capital of India. It is one of the major metro cities of our country which hosts lots of career opportunities with a vast number of public and private sector industry giants. As per many experts, it is one of the top 10 cities for jobs in India.
14. New Delhi, NCR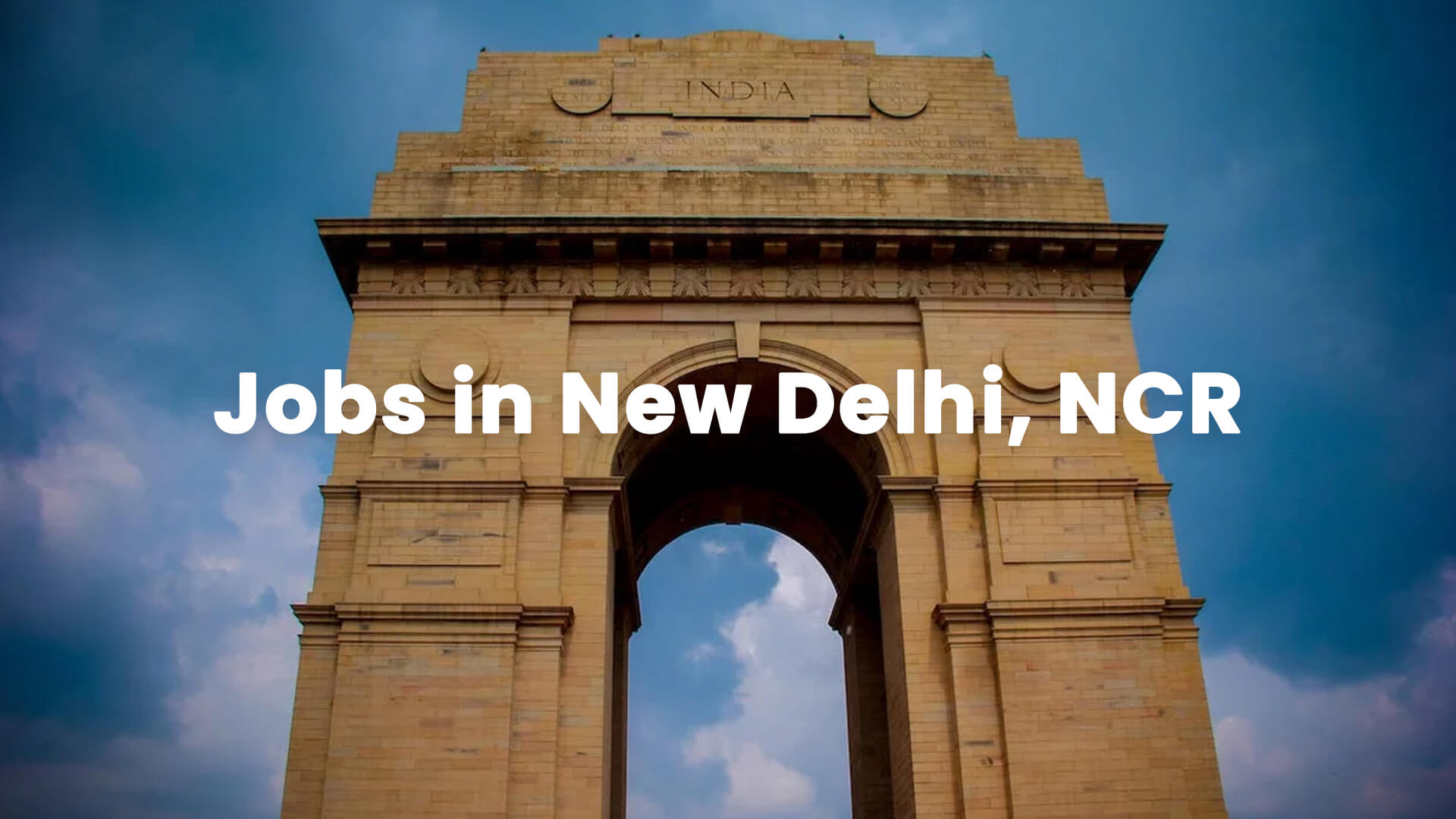 India's capital and its near regions are highly rich in Industrial sectors. Delhi-NCR is the home to a large number of Corporates and Industry experts. Thus, offering the highest number of Latest job openings in India for freshers in Delhi. Delhi is both, the mix of culture and modernity together, where you will find Mughal gardens there you will also enjoy spending time in India's biggest malls. So, other than professional life this place is one of the top 10 cities in India for living. With all these reasons now you got the best explanation on why you should explore more and more Job openings in Delhi NCR.
15. Jaipur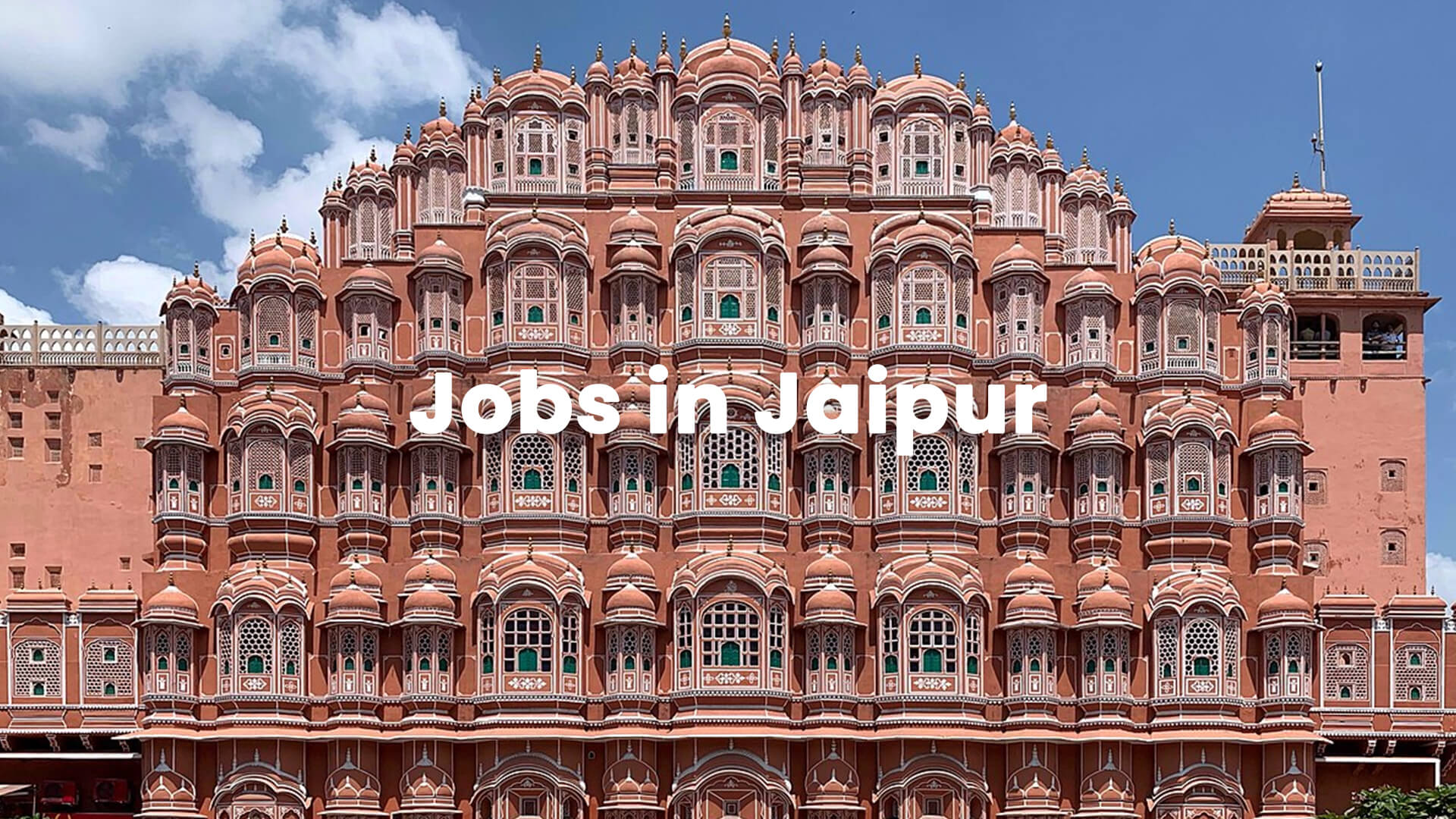 Jaipur is the 'Pink City' of Rajasthan, India, most royal and majestic people on Earth lived there once. This city has a great balance of rich cultural heritage and modernity. It is one of India's major metro cities where people can find the best job opportunities to make a successful career. The best thing about Jaipur is that even after being a metro city the place is highly affordable to live in.
16. Kochi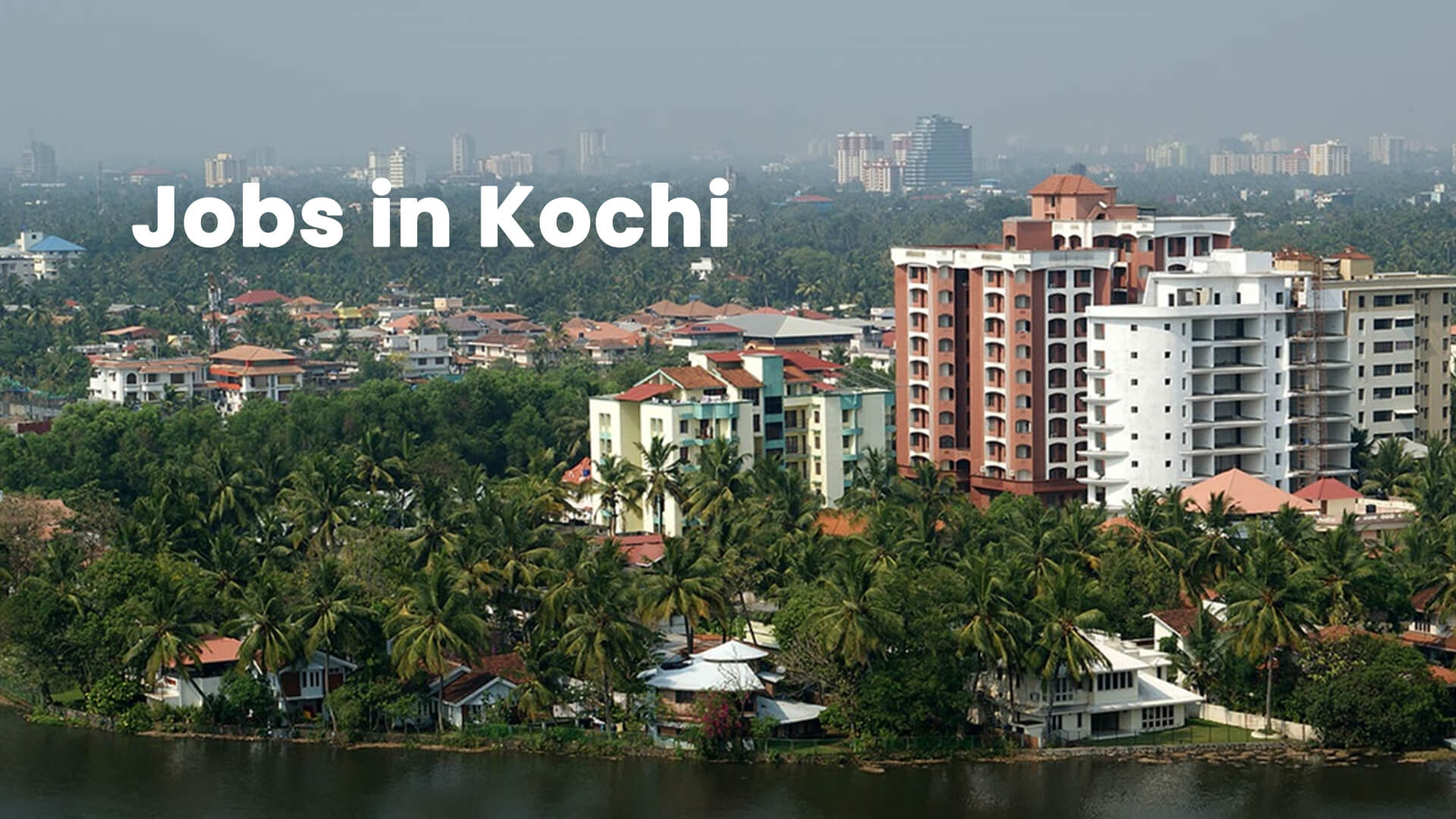 Kochi is established at the beachside hosting one of the busiest ports in India which has a trading history of 600 years. This city has the highest literacy rate and is known as the financial capital of Kerala. For all these reasons additionally Kochi has an intensely growing IT industry providing potentially more and more latest job openings in India for freshers.
17. Chandigarh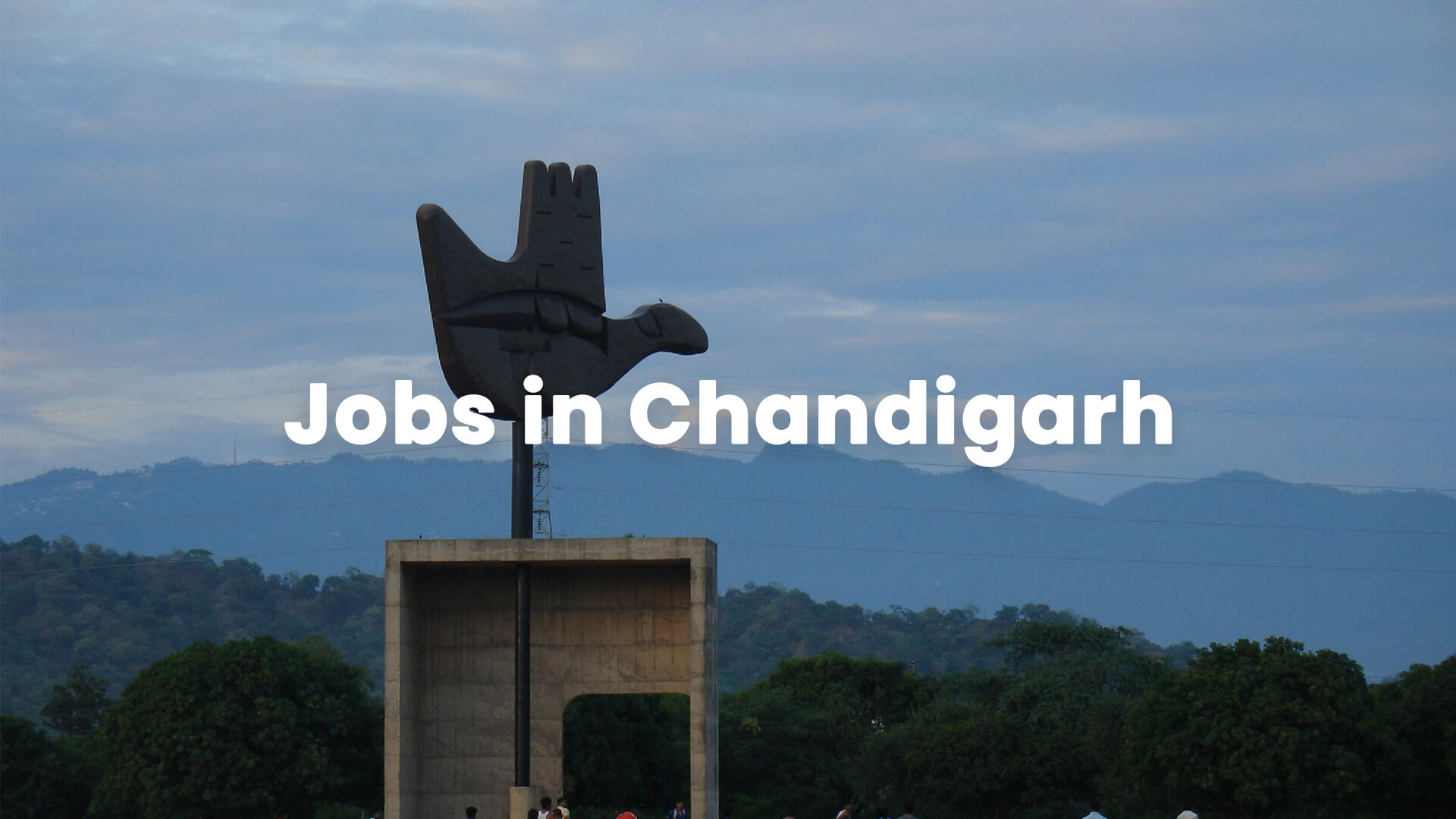 Chandigarh is India's first planned city, rich in urban architecture and also natural beauty. This city is the hotspot for major brands and MNCs which fortunately makes it one of the top 10 cities for jobs in India. Moreover, if we talk about other than professional life, as per a survey conducted by LG, it is one of the happiest cities in India to live in. Moreover, being close to the hill region, this city is also famous for tourists visiting, offering lots of opportunities for people to earn handsomely.
18. Dehradun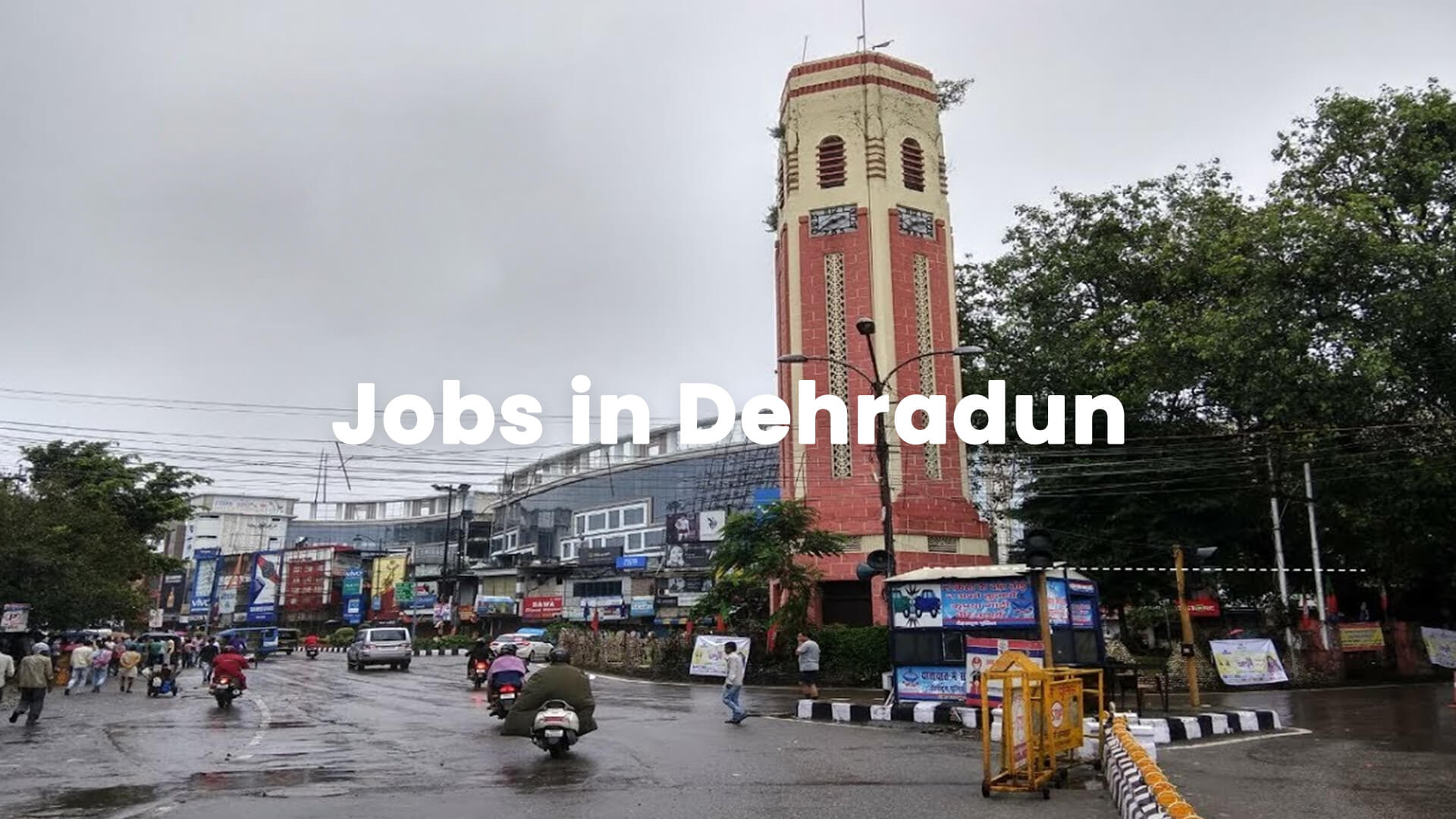 Dehradun is the best hill town for trekkers located in the heart of Uttarakhand. This city has numerous well-renowned educational institutes including the Indian Military Academy. So, with top-quality living standards, this city is best for finding a lot of job opportunities with less effort. Dehradun was also known as Abode of Drona, captured by the British. This city is home to many public and private organisations like ONGC, Survey Of India, Forest Research Institute, Indian Institute of Petroleum, etc.
19. Trivandrum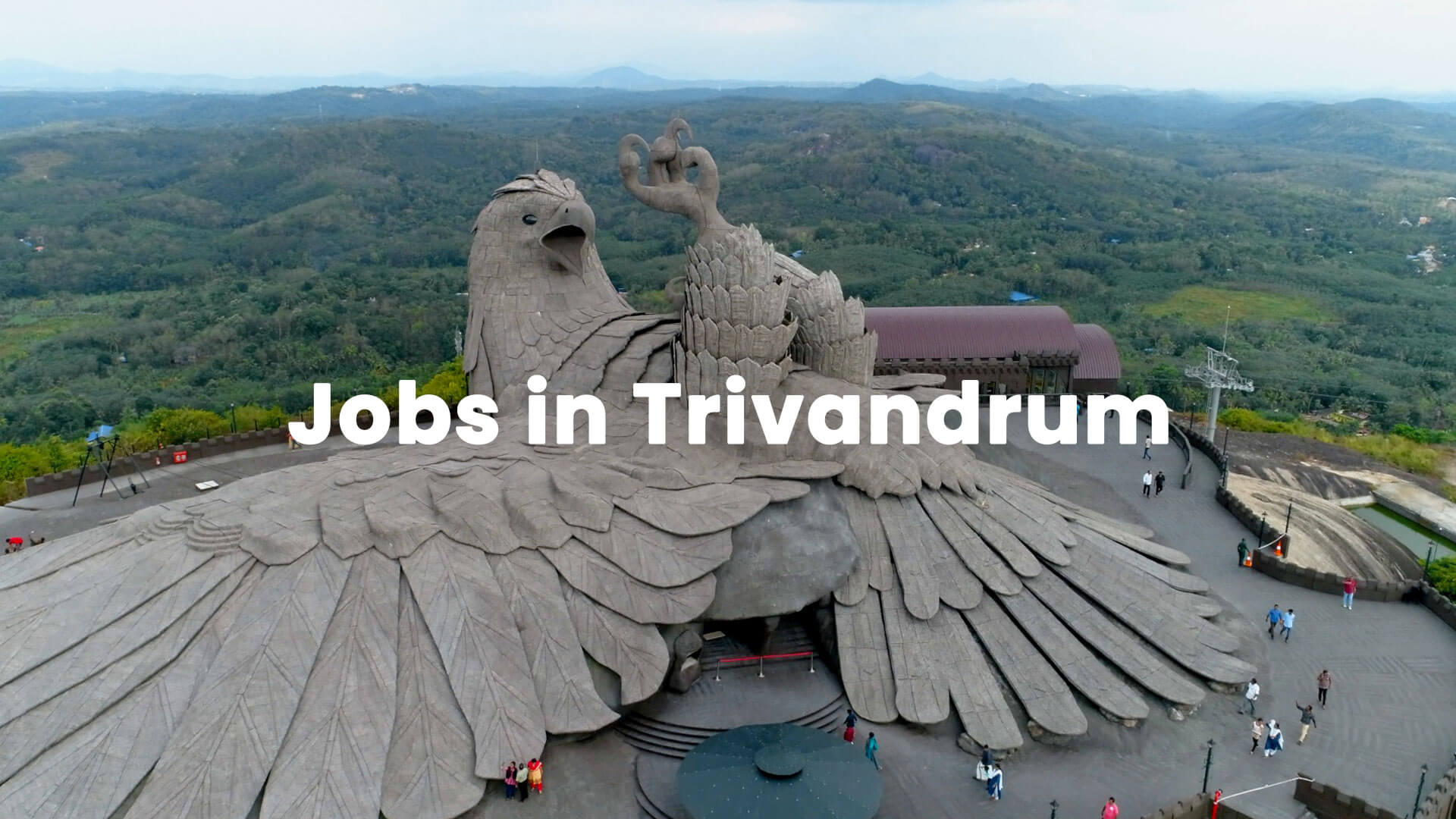 Also known as the southern tip of India or the Capital city of Kerala, Trivandrum offers a plethora of natural beauty including beaches and temples. It is one of the famous tourist spots in India offering a lot of high potential job opportunities in the tourism sector. Other than being called the tourist hub of Kerala, Trivandrum is also less crowded and much safer than Kochi.
20. Lucknow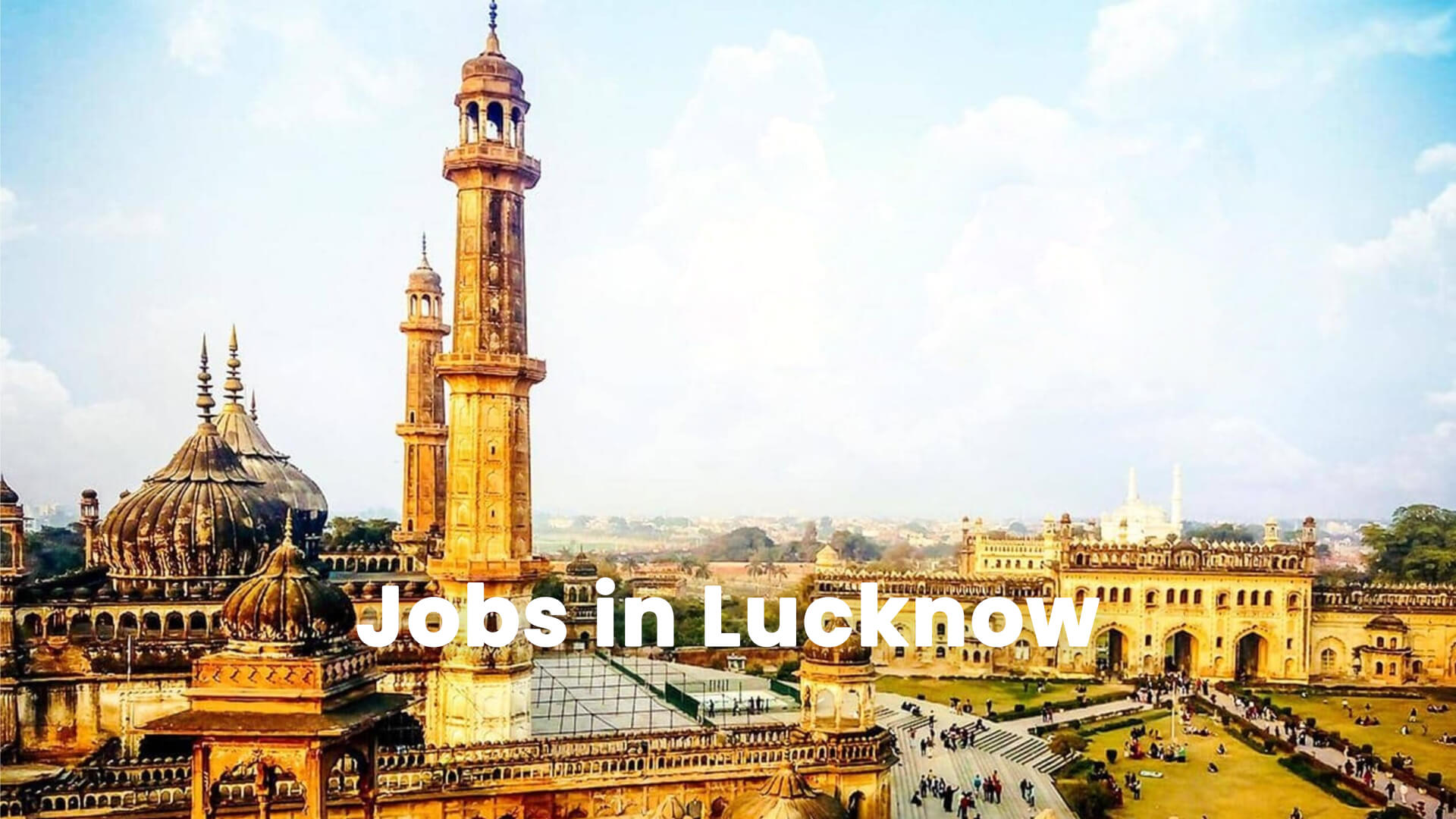 The city of Nawabs, Lucknow is home to a lot of large corporations and small businesses. Being the capital city of Uttar Pradesh it attracts every brand to establish a presence in the market. Regarding the answer about which city has the best job opportunities in India, Lucknow can be listed as a significant one. If we talk about personal life then the city offers a large variety of food, clothing, and tourist places to visit.
Also Read: When to Negotiate Your Salary with Your Organisation.
21. Visakhapatnam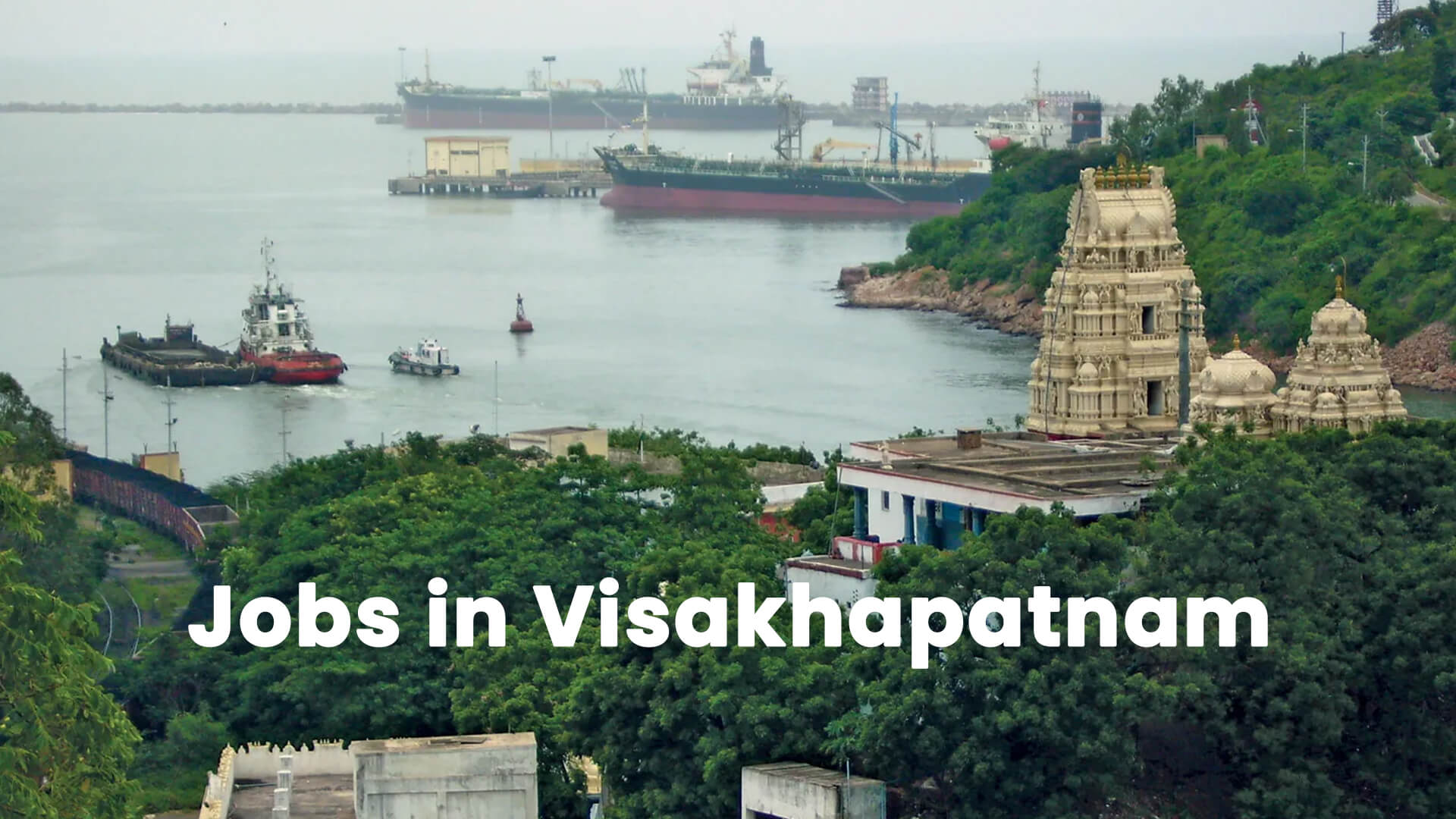 Visakhapatnam is a city of beaches with lush green natural beauty in Southern India. Commonly known as Vizag, Visakhapatnam has one of the busiest ports, due to which it is also called a gem city of India. A person can experience the best quality of life here with a low cost of living and a family-friendly city environment.
22. Nagpur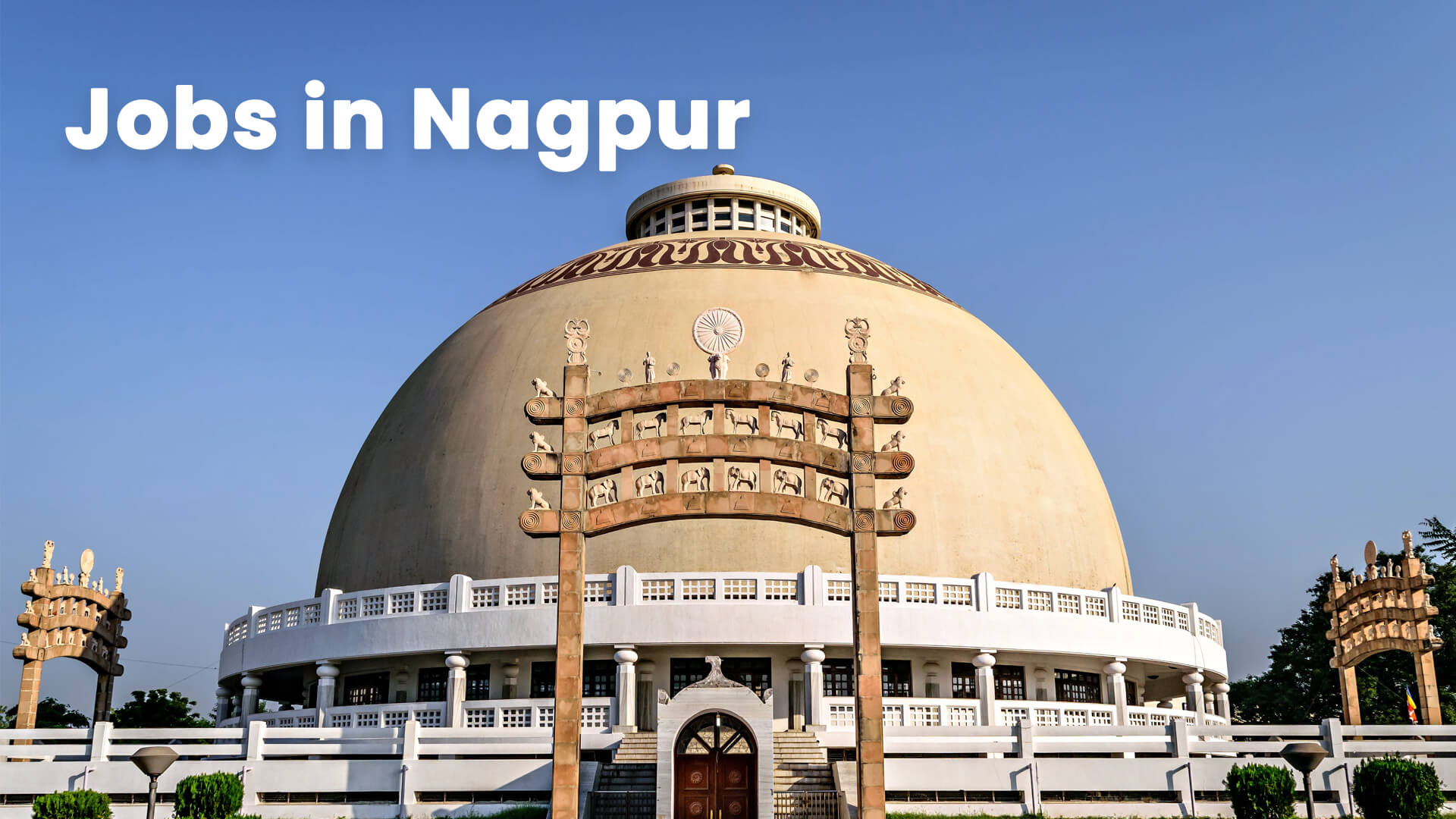 I bet you have heard somewhere that Nagpur grows the best quality and types of oranges. It is also known as the winter capital of Maharashtra which is densely populated and with low population and pollution. Furthermore, being home to a variety of top brands, if you ask which city has the best job opportunities in India, then Nagpur also shortlists.
23. Noida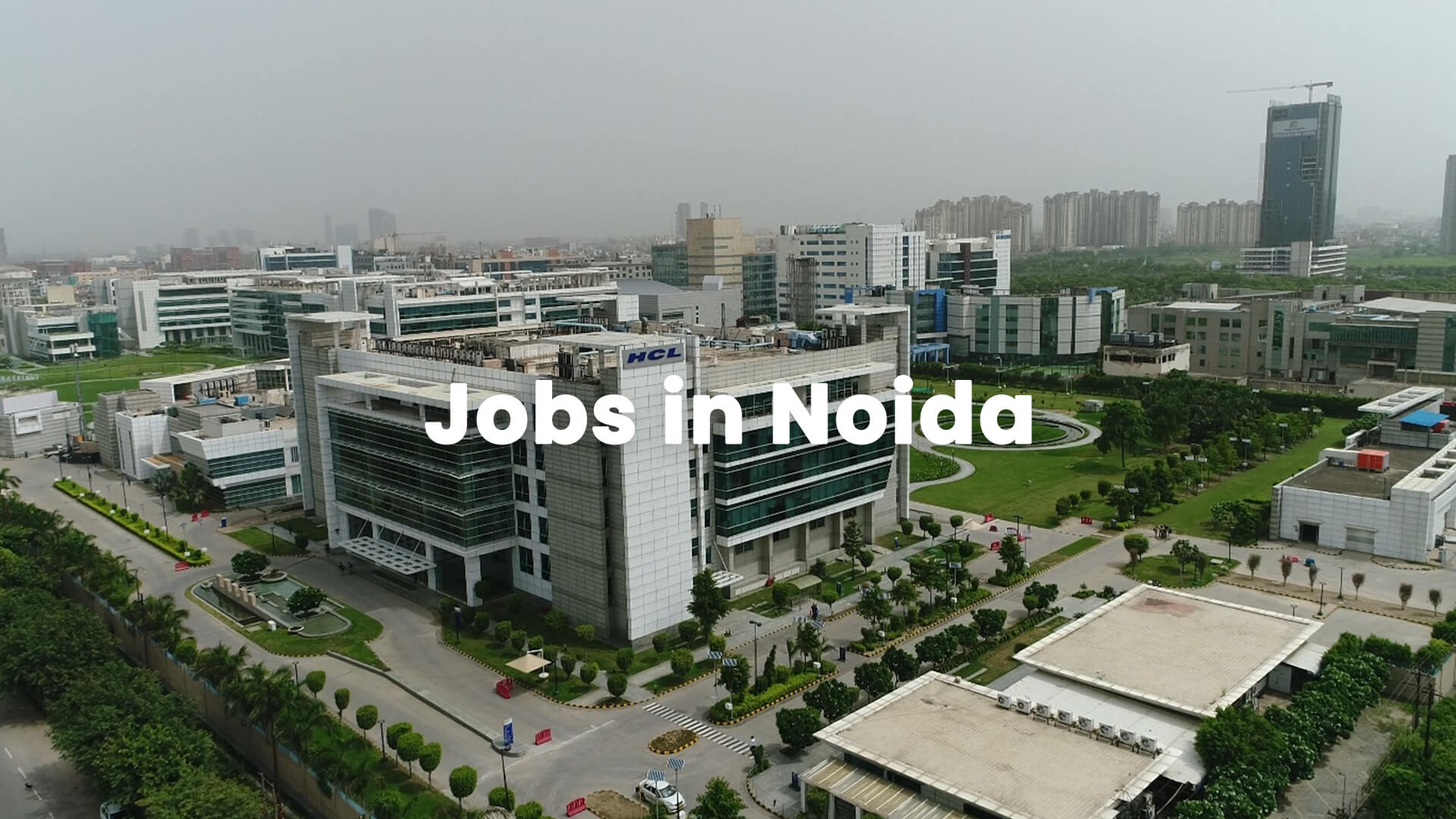 Noida is one of the IT hubs of India. Being home to lots of IT companies, job openings in Noida are significantly high in comparison to other metro cities, annually. Even the job vacancy in Noida for freshers is high in numbers due to which there are hundreds of North Indians who seek jobs in the city. The cost of living in this city is pretty affordable with a very convenient mode of public transportation system.
24. Gurgaon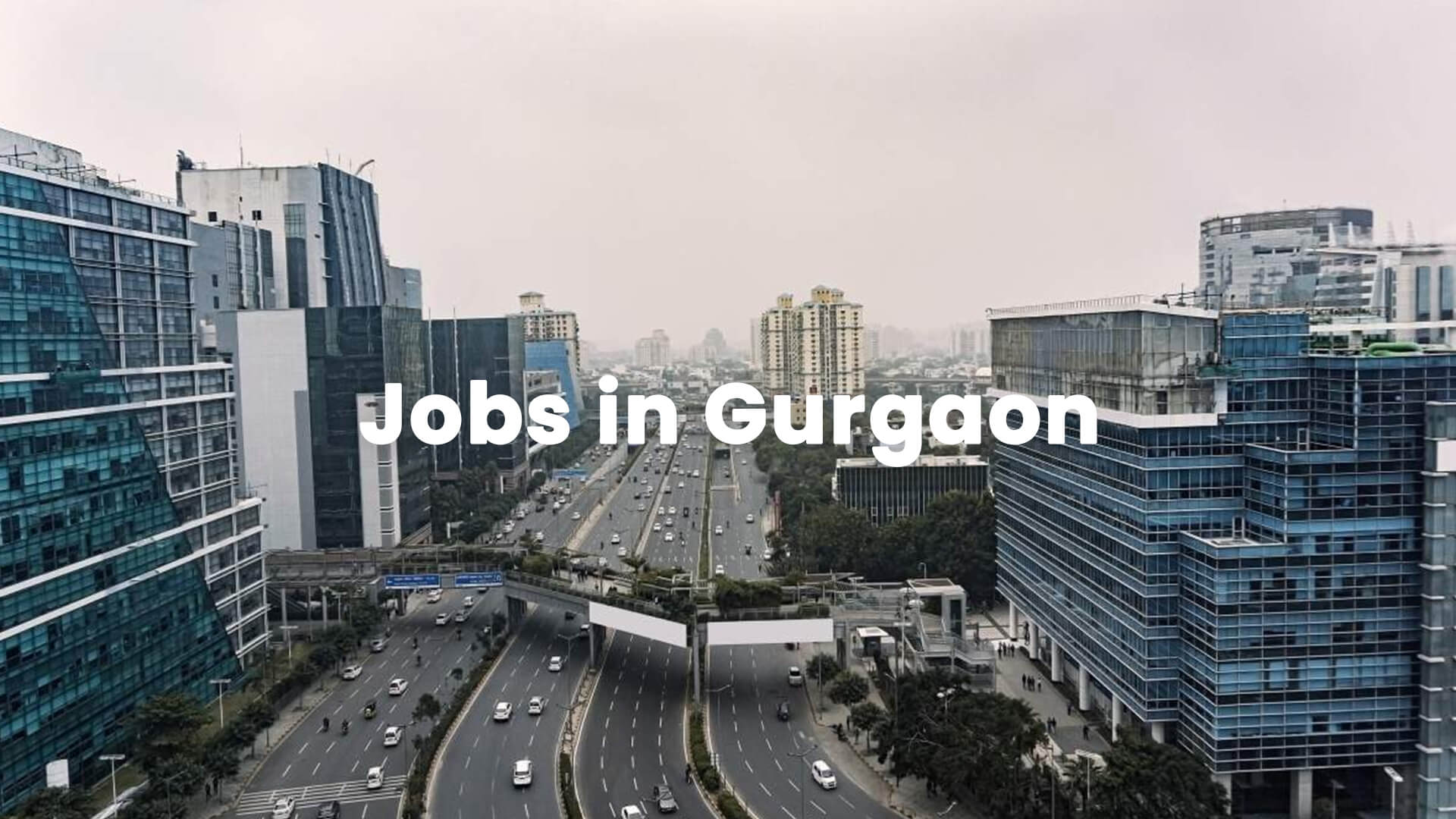 Famously known as Millennium City, Gurgaon is rich in modern infrastructure, and TechParks, and it is also called one of the IT hubs in India. This city has attracted every brand towards it. Whether you can think of Google, HCL, Infosys, Amazon, etc, every company has acquired a large space here. Thus, you can now imagine why people find the best and the latest job vacancies in India.
25. Faridabad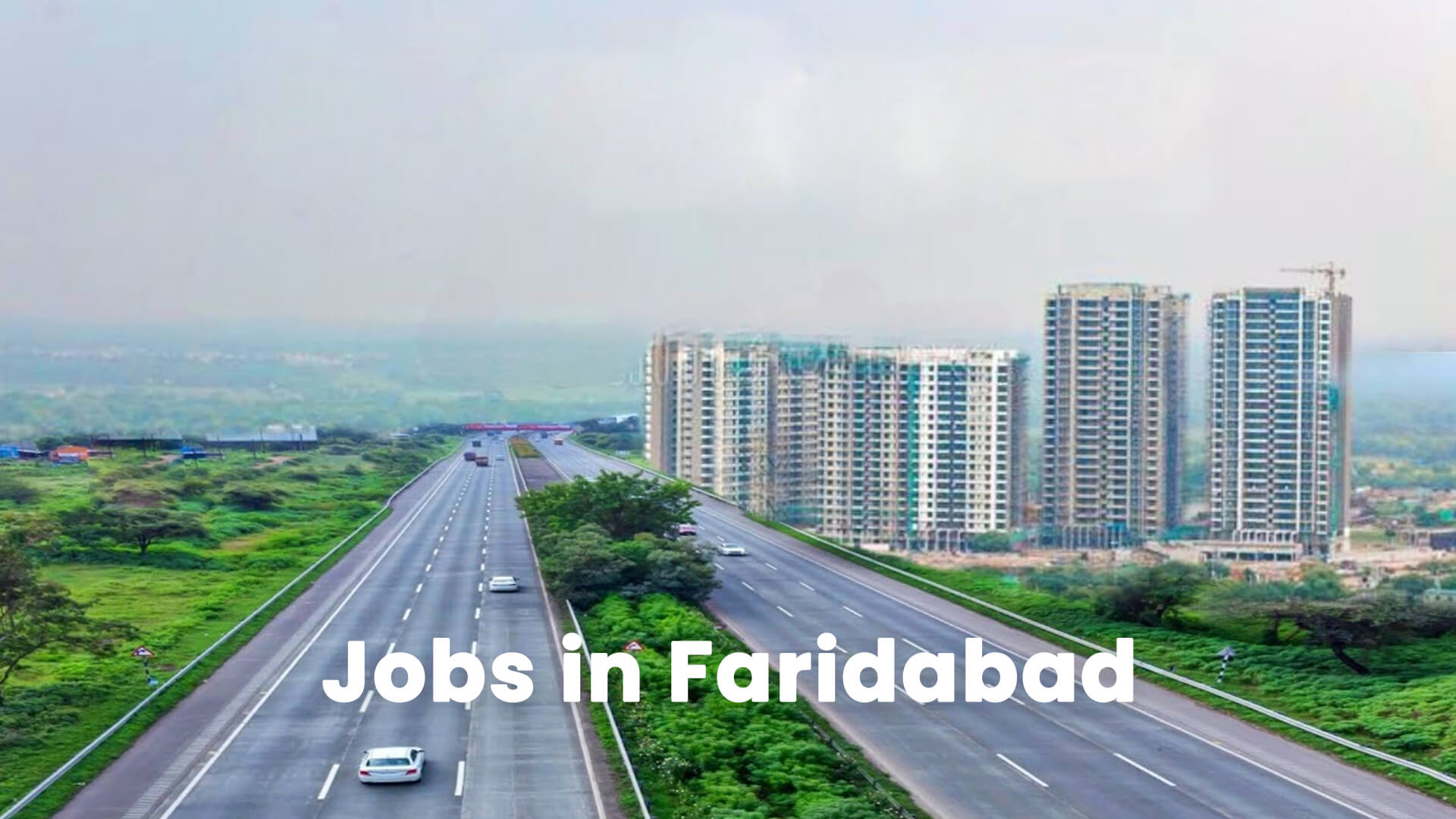 The largest city of Haryana is Faridabad, which is one of the major Industrial hubs in India. Being very close to the Capital region, the city has lured many brands to operate within the territories. Thus, the city greatly contributes to maintaining the ratio of the latest job openings in India and provides career growth to hundreds of employees every year.
Conclusion
In the end, a city with rich industrial scope attracts organisations to be established and provides more job opportunities to the people. Hence, you should choose your dream city carefully to seek a successful career in the industry which dominates the region.